Yes, that was 50 years ago. You still like it, right ? One hopes that one day this will be like Bach or Beethoven.
They still got surprises for us. Kept some unreleased versions somewhere far from everybody's eyes.
And we still got some real musicians who suffer from Beatlemania. Suren Sargsyan and InRock quintet will gift us some exclusive performance. All the songs of the album, from the beginning up to the end. The concert will take place on the album release date, June 1 in Beatles Pub located in Pushkin 60.
Splendid time is guaranteed for all.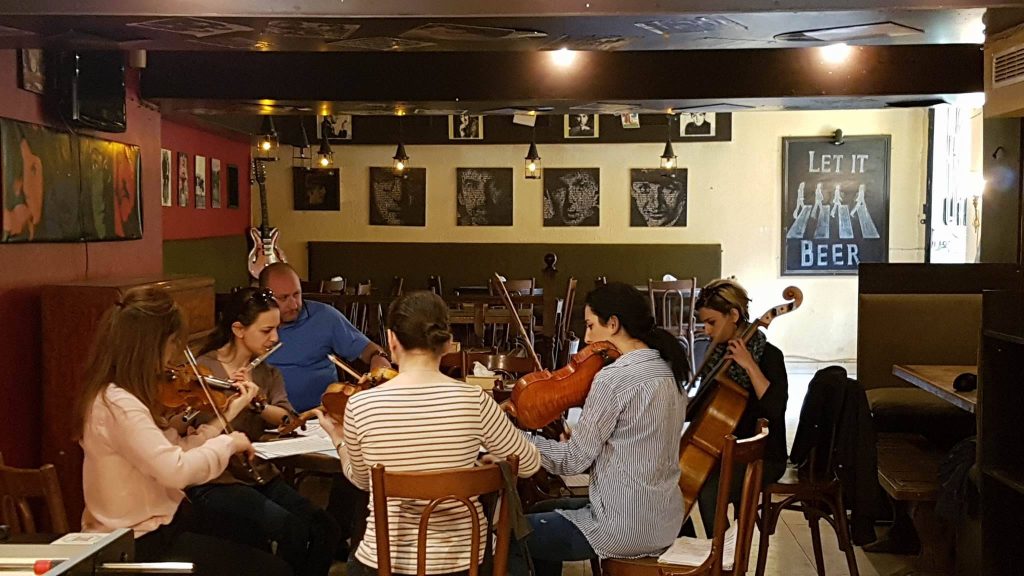 Besides the splendid covers, the event will also give us a chance to listen to the best of the just released tracks as well as watch cuts from two movies
 Restored version of 1992 documentary "Making of Sgt Pepper" which is a part of the official anniversary edition release by Beatles.
A new movie called "It was 50 years ago today".  For reasons unclear to me there is no much fuss around this movie and you might even accidentaly miss the director name.
Alan Parker…  Really ? For those not informed Alan is first of all the director of "The Wall" of  Pink Floyd. I hope you notice the connections between The Wall and Sgt Pepper and this needs no further explanation. This should be very interesting and we all are waiting for the release of DVD on June 5.
Enjoy the trailer and join the concert if you find a seat.